Version 10.7.3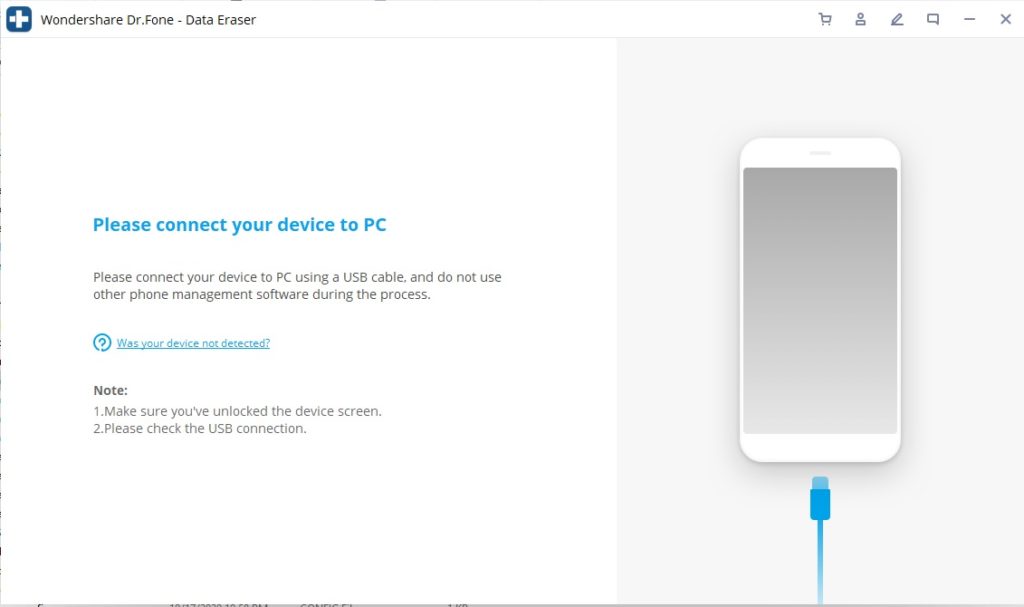 Permanently Erase Everything on Android
Wipe your Android completely and permanently.
Erase photos, contacts, messages, call logs and all private data.
Supports all Android devices available in the market.
Simple, click-through process.
Why Choose Dr.Fone – Data Eraser (Android)?
Simple deletion or factory reset does not erase the data on Android permanently. The deleted data still can be recovered with available technology. Android Data Eraser ensures that your privacy is safe by permanently erasing deleted files, clearing browsing history, caches and protecting your personal information.
Privacy Is Important
Identity Theft Is Skyrocketing
As reported by Harris Poll, nearly 60 million US citizens are direct or indirect victims of identity theft  And data breaches happen a lot more than we think every year.
It is also prevalent that personal data are listed on the Internet for sale  It's time to wipe Android phone permanently with Android data eraser and protect your privacy before you resell or donate your old devices.
All Privacy Erased
Erase All Kinds of Personal Data on Your Android
This Android data eraser is fully compatible with all Android devices, and supports erasing of all file types like photos, contacts, messages, call logs, social app data, etc. One click to wipe an Android phone, and all privacy data are eliminated. Plan to sell, donate, or give out your Android phone? Erasing Android is your must-have step.
Completely Wiped
100% Wipe Data With Military Grade Algorithm
This Android data eraser helps you render your data completely unreadable and then clean up the whole disk completely. Even top-level hackers in the world have no means to recover a single bit from your erased Android.
How to Wipe Android Phone Completely?
The Android data eraser supports all available Android devices in the market. No matter you have Samsung, HTC, Sony, Motorola, Google Nexus, LG, or ZTE, etc. and what Android version your phone is running on, This Android data eraser helps you erase everything on the phone permanently.
Cracker Note : This is Standalone copy From The Full Software (Wondershare Dr.Fone) with Many Tools.
No Need To install ,just extract and Run.
If you have any problem with connection to your phone, install Your Phone drivers.
Download Link